Bone Cutting Forceps Cardio and Thoracic Instruments
Showing 1 to 2 of total 2 results
Bone Cutting Forceps (Cardiothoracic instruments) are used in cardiothoracic surgery. Bone-cutting forceps are used to grip, push, and remove bones. Our CTI bone-cutting forceps are equipped for surgical procedures involving musculoskeletal injury, sports injuries, infections, etc. all cardiothoracic surgeons can use these instruments for any type of cardiothoracic surgery. These high-quality instruments make sure effective and precise results.
All these CT instruments are made from high-quality German surgical stainless material. So, you can use these instruments for a long-term duration. The instruments perfectly crafted while considering all the cardiothoracic surgery needs. These instruments become the surgeon's hand extension and provide a quick and clear view of the surgical site. We also offer customization of these CT instruments. So, find here all the instruments solution in one-stop.
GerMedUSA implemented a realistic solution for all surgeons around the world. With the assistance of experts, we developed this exclusive resource. All the components in this series are made of stainless steel developed by German forged. We have taken a realistic alternative to all surgeons across the world. With the assistance of experts, we built this unique Bone Cutting Forceps CTI. This specific instrument can be used during the process to put in control and accessibility. Our instruments are all perfect, long-lasting, and sharp.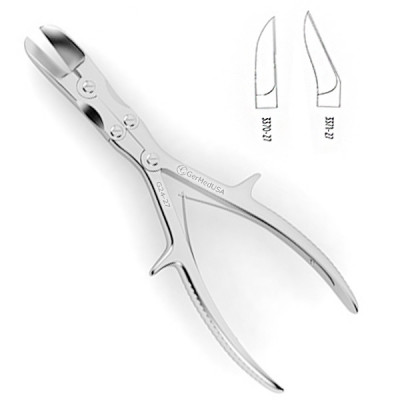 The Stille Liston Bone Cutting Forceps are used for cutting through hard bony texture to get better ...
Multiple SKUs Available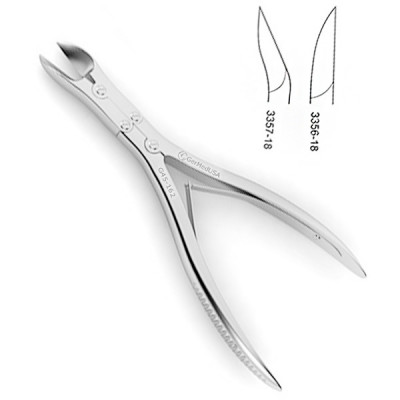 The Ruskin Bone Cutting Forceps are used for the cutting of small bones. The instrument comes in dif ...