Lambotte Bone Holding Forceps
Showing 1 to 2 of total 2 results
Lambotte Bone Holding Forceps are designed for holding or grasping bones during orthopedic surgeries. The swivel head allows access and continuous grip when reconfiguring and a flexible jaw, making it ideal for several different bony areas.
These instruments have the following features:
• Adjustable jaws
• Straight swivel head
• Multiple Sizes
• German Forged
The distinctive crescent shape of the jaws enables them to maintain a firm grip over the manipulated bony region securely. In addition, this instrument is available in three different lengths to fit any choice of surgeons or patient needs.
Lambotte Bone holding forceps are used in multiple orthopedic surgical procedures. The jaws of the f ...
Multiple SKUs Available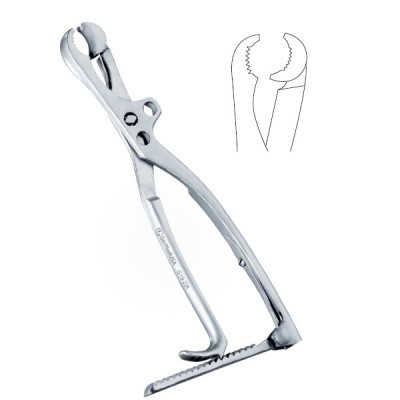 The Lambotte bone holding forceps are used in adjusting, grasping, and mobilizing bone fragments dur ...
Multiple SKUs Available