All instruments are for Human Surgical use only, if looking for Veterinary Instruments, please visit
GerVetUSA.com
, for Human Dental Instruments please visit
GerDentUSA.com
. (
Dismiss
)
Get Discount
on Your Next Order
Showing 1 to 1 of total 1 results
Patella Bone Holding Forceps are designed for bone holding during knee surgeries. These forceps are best suited for patella realignment.
These forceps have the following features:
• Overall length 7"
• Sharp teeth 2x2
• Speed lock mechanism
• German forged
The features of sharp teeth allow perfect holding of the patella. In addition, these instruments come in multiple variations to suit multiple surgical scenarios.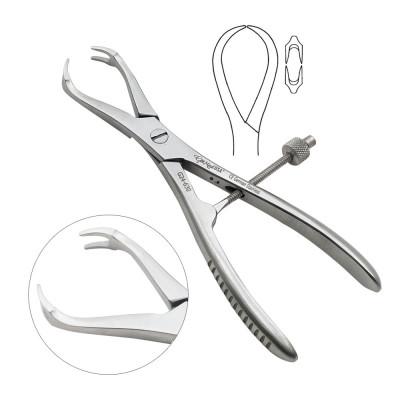 Patella forceps are used in knee replacement surgery. The Round tip of the forceps is ideal for carr ...