All instruments are for Human Surgical use only, if looking for Veterinary Instruments, please visit
GerVetUSA.com
, for Human Dental Instruments please visit
GerDentUSA.com
. (
Dismiss
)
Get Discount
on Your Next Order
Showing 1 to 1 of total 1 results
Alexander Gouge is designed to scrape or carve the infected portion of bones, specifically mastoid bones. It is manufactured with the following features:
• Overall length 7"
• Different tip sizes
• Broad Pattern
It is also available in small, medium, and large patterns. We also offer customization of these instruments to satisfy your personal surgical need.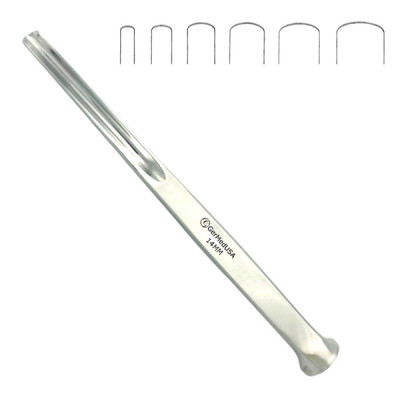 Alexander Gouge is specifically designed for use in many surgical procedures that require manipulati ...
Multiple buying options, see details to choose according to your needs.