Aufricht Rasp
Showing 1 to 2 of total 2 results
Aufricht Rasp is used in nasal reconstruction procedures for contouring the bones. Rasp curvature allows accurate filing around complicated contours.
These bone rasps have the following features:
• Curved Up serration
• Curved Down serration
• Overall length 8"
• German Forged
Our instruments are made from high-grade material to increase durability and longevity.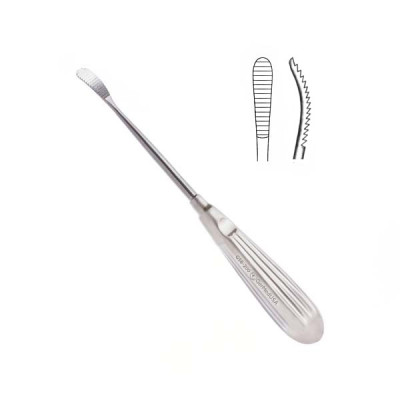 The Aufricht rasps instrument is used in nasal surgical procedures. The precise tip of the instrumen ...
Multiple SKUs Available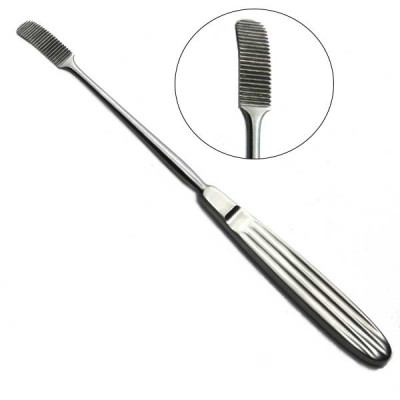 Aufricht Glabellar rasps are ideally used for Ear, Nose, and Throat procedures. The serrated end of ...
Multiple SKUs Available