All instruments are for Human Surgical use only, if looking for Veterinary Instruments, please visit
GerVetUSA.com
, for Human Dental Instruments please visit
GerDentUSA.com
. (
Dismiss
)
Get Discount
on Your Next Order
Showing 1 to 1 of total 1 results
Bone Holding Forceps are designed for repairing fractures or reducing bone, allow a firm grasp of a bone in a particular orientation. To ensure precision, it helps in aligning bone segments without sliding or movement.
These forceps have the following features:
• Adjustable Jaws enhanced flexibility
• Ratchet lock mechanism
• Multiple Sizes for various cases
The angled tips are used to place and hold the bone fragments firmly positioned during the fracture procedure. We also offer customization of the instruments if you have not found the instruments in our catalog.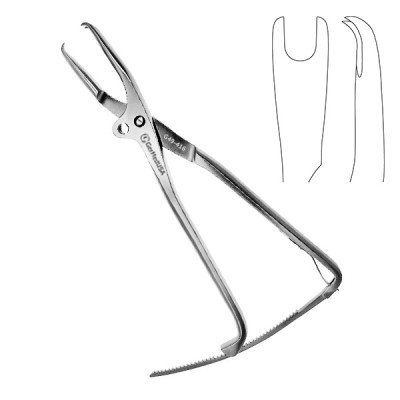 Bone fragment clamps hold bone pieces during orthopedic surgical procedures. Pointed tips of the ins ...
Multiple buying options, see details to choose according to your needs.