All instruments are for Human Surgical use only, if looking for Veterinary Instruments, please visit
GerVetUSA.com
, for Human Dental Instruments please visit
GerDentUSA.com
. (
Dismiss
)
Get Discount
on Your Next Order
Showing 1 to 1 of total 1 results
The Boehler Wire and Pin Tractor is designed for wires and pins manipulation during orthopedic surgeries. It is suitable for placing screws or pins at the fracture site.
These orthopedic instruments have the following features:
• U-Shaped design
• Replacement Screw
• Multiple dimension
• Superior Quality
These tractors are robust tools made of medical-grade German stainless material to ensure premium quality.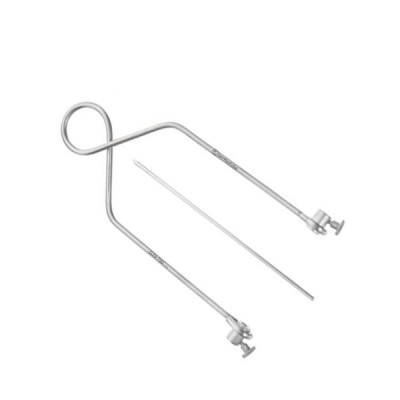 Boehler wire and pin tractor is made to be used in several orthopedic surgical procedures. It comes ...
Multiple buying options, see details to choose according to your needs.