Cable Cutter
Showing 1 to 1 of total 1 results
The cable cutter is used to cut and crimp wires during orthopedic surgeries. The self-open ring between handles provides a better grip to the users.
These surgical cutters have the following features:
• Tungsten Carbide Jaws
• Overall length 7"
• Cut max 2.0mm cable
The body of the instrument is made of high-quality German medical stainless material. So, all these instruments are perfect for long-term use.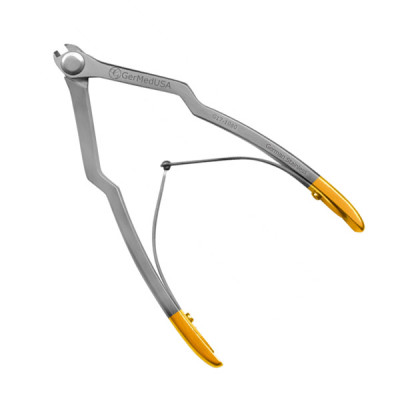 A cable cutter is used in orthopedic surgeries for removing pins and wires. These wires are used for ...