All instruments are for Human Surgical use only, if looking for Veterinary Instruments, please visit
GerVetUSA.com
, for Human Dental Instruments please visit
GerDentUSA.com
. (
Dismiss
)
Get Discount
on Your Next Order
Showing 1 to 1 of total 1 results
The Cinelli Osteotome is used to reshape the bony nasal hump during rhinoplasty procedures. These surgical instruments have the following features:
• Flat double-guard design
• Superior quality Material
• Multiple Sizes available
These surgical osteotomies are made from durable surgical steel make them more suitable for long-term use.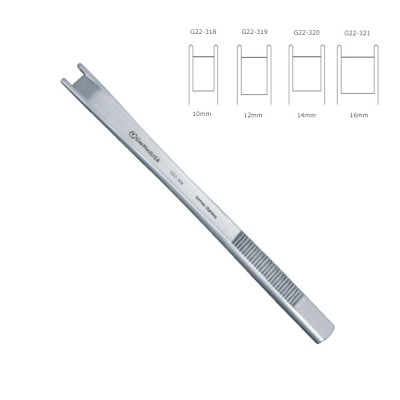 Cinelli Oteotome is made for assisting in the rhinoplasty practices, and it is assembled with German ...
Multiple buying options, see details to choose according to your needs.