Converse Osteotome
Showing 1 to 1 of total 1 results
The Converse Osteotome is used for cutting and reshaping the bone dorsum. It is the ideal equipment commonly used in rhinoplasty.
These instruments have the following features:
• Straight Pattern
• Multiple blade sizes
• Superior Quality
• Ergonomic Design
The body of the tools is made of 100% medical-grade German stainless steel. They are lightweight, rust-free, and reliable tools.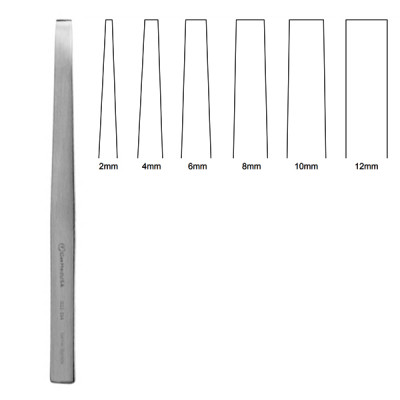 Converse Osteotome is a practical surgery instrument used in rhinoplasty procedures. It is made for ...
Multiple SKUs Available