All instruments are for Human Surgical use only, if looking for Veterinary Instruments, please visit
GerVetUSA.com
, for Human Dental Instruments please visit
GerDentUSA.com
. (
Dismiss
)
Get Discount
on Your Next Order
Showing 1 to 1 of total 1 results
The Demel Wire Guide is used to enable wire fixations during orthopedic surgeries such as tension band wiring for patellar and olecranon fractures.
These instruments have the following features:
• Ergonomic handle for non-slip grip
• Multiple Blade sizes to fit in any case
• Long shaft to reach the difficult place
These wire guide instruments are durable and robust equipment manufactured from premium grade German surgical stainless material.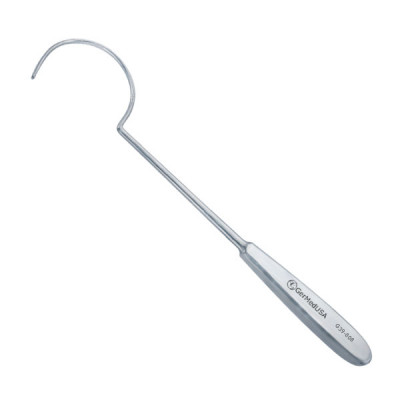 Demel wire guide is crafted specifically for surgical procedures that need the addition of wires. It ...
Multiple buying options, see details to choose according to your needs.