Fomon Rasp
Showing 1 to 1 of total 1 results
Fomon Rasp is designed for bone contouring and scraping during reconstructive nasal surgeries. These surgical bone rasps have the following features:
• Sided Teeth Flat
• Convex Pattern
• Double-Ended design
• Superior quality Metal
Our Surgical instruments are manufactured with high-grade material to enhance longevity and durability.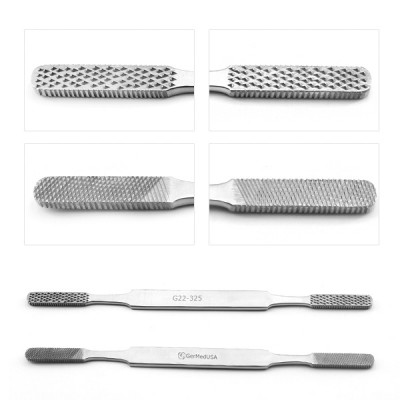 Fomon Rasps assist the surgeons in shaping and smoothening out the nasal bones during Rhinoplasty. T ...
Multiple SKUs Available