All instruments are for Human Surgical use only, if looking for Veterinary Instruments, please visit
GerVetUSA.com
, for Human Dental Instruments please visit
GerDentUSA.com
. (
Dismiss
)
Get Discount
on Your Next Order
Showing 1 to 1 of total 1 results
Hajek Septum Chisel is used in combination with a mallet to chip away bones during orthopedic surgeries. These surgical chisels are suitable for nasal septum procedures.
These instruments have the following features:
• V-shaped cutting edge
• Large pattern
• Long ergonomic handle
• Multiple tip diameter
We offer these instruments with multiple variations to accommodate multiple surgical cases.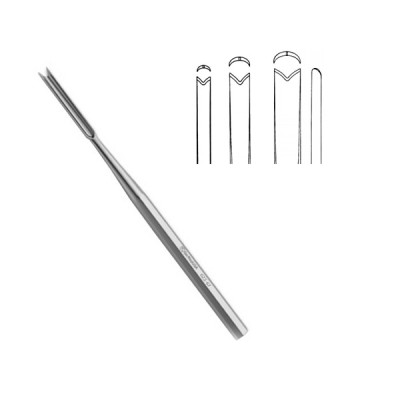 Hajek Septum Chisels are commonly used in orthopedic, rhinoplasty, and plastic surgical procedures. ...
Multiple buying options, see details to choose according to your needs.