All instruments are for Human Surgical use only, if looking for Veterinary Instruments, please visit
GerVetUSA.com
, for Human Dental Instruments please visit
GerDentUSA.com
. (
Dismiss
)
Get Discount
on Your Next Order
Showing 1 to 1 of total 1 results
Hoke Chisels are used in the manipulation and handling of the bone during orthopedic surgical procedures.
These surgical instruments come with the following features:
• Straight Pattern
• Overall length 5 ¼"
• Different tip diameter
• German Forged
It also helps in retracting bone and hard tissue to reach the surgical site. The instrument comes in multiple variations so that you can choose the best one of your choice.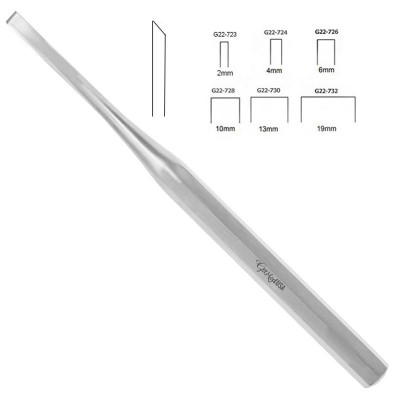 Hoke Chisels assist in scraping the bones that hinder any neurosurgical procedure. With a long handl ...
Multiple buying options, see details to choose according to your needs.