All instruments are for Human Surgical use only, if looking for Veterinary Instruments, please visit
GerVetUSA.com
, for Human Dental Instruments please visit
GerDentUSA.com
. (
Dismiss
)
Get Discount
on Your Next Order
Showing 1 to 1 of total 1 results
Lewis Rasp is designed for remodeling or contouring the bony surfaces during nasal reconstructive procedures. These instruments are broadly used in cosmetic surgeries. Following excellent features are:
• Ergonomic handle for precise grip
• Slender and large shaft for deep access
• Delicate cutting surfaces for accurate contouring
Our premium quality rasps offer an ergonomic design that blends weight, balance, and sound to deliver optimum comfort and efficiency.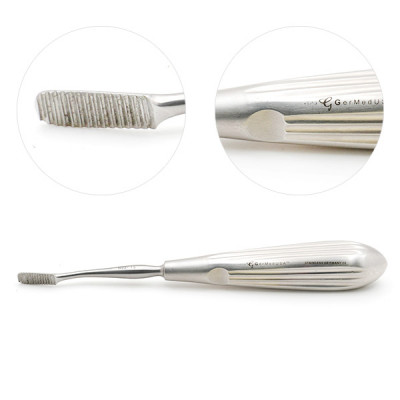 Lewis's rasp assists in restorative rhinoplasty surgical procedures. The cross serration on the ti ...
Multiple buying options, see details to choose according to your needs.