All instruments are for Human Surgical use only, if looking for Veterinary Instruments, please visit
GerVetUSA.com
, for Human Dental Instruments please visit
GerDentUSA.com
. (
Dismiss
)
Get Discount
on Your Next Order
Showing 1 to 1 of total 1 results
Partsch Gouge is used to scooping out or crave the cancerous or diseases bone tissues for biopsy purposes or bone grafting. It comes with:
• Ergonomic design for maximum control
• Atraumatic scoop blade for tissue harvesting
• Multiple Sizes for different cases
Additionally, these instruments have square-shaped and solid handles equipped with horizontal ridges—the ergonomic design help in reducing the surgeon's hand fatigue.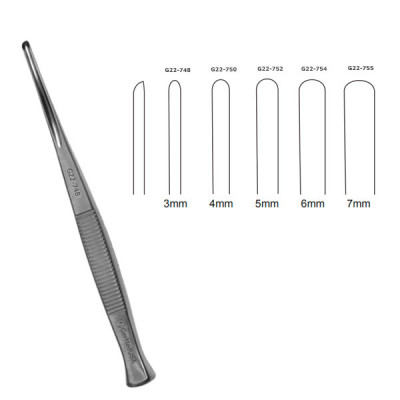 Partsch Gouge is used in conjunction with a mallet to cut and scoop away the bone, often during orth ...
Multiple buying options, see details to choose according to your needs.