All instruments are for Human Surgical use only, if looking for Veterinary Instruments, please visit
GerVetUSA.com
, for Human Dental Instruments please visit
GerDentUSA.com
. (
Dismiss
)
Get Discount
on Your Next Order
Showing 1 to 1 of total 1 results
The Pin Puller is used to pull out pins from the surgical site. They are designed to absorb shocks and aid users in extracting pins without causing trauma.
Some features are listed below:
• Grip handle
• Length 5 ½"
• German Forged
• Reusable
This surgical pin puller is crafted from German forged stainless material to enhance longevity and durability.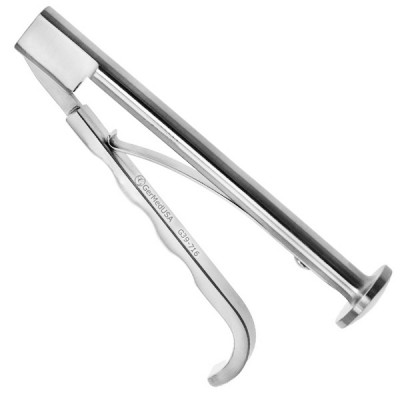 Pin puller 5 ½" grip handle has a maximum holding capacity of 3.2mm. It is used in orthopedic proce ...