All instruments are for Human Surgical use only, if looking for Veterinary Instruments, please visit
GerVetUSA.com
, for Human Dental Instruments please visit
GerDentUSA.com
. (
Dismiss
)
Get Discount
on Your Next Order
Showing 1 to 1 of total 1 results
The Plate Bender is used for bending plates and wires that need to be adjusted on the patient's bone. These surgical benders have the following features:
• Size 5 3/4" 1.5mm/2.0mm
• Size 7" Double-ended (Lane) for 4.5mm/5.0mm plates
Users can easily contour and bend the plates until they get the required shape. The Plate Bender instruments are made of medical-grade German stainless steel. The lightweight body of the tool provides an exceptional grip to the users.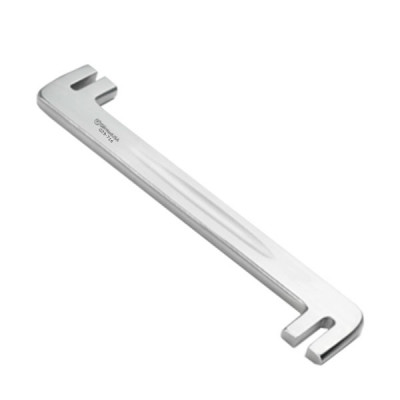 Plate benders are utilized in several orthopedic surgeries, and they are available in several variat ...
Multiple buying options, see details to choose according to your needs.