All instruments are for Human Surgical use only, if looking for Veterinary Instruments, please visit
GerVetUSA.com
, for Human Dental Instruments please visit
GerDentUSA.com
. (
Dismiss
)
Get Discount
on Your Next Order
Showing 1 to 1 of total 1 results
The Plate Bender is designed for bending and twisting plates to stabilize the fracture sites. These instruments have the following patterns:
• Plate Bending Press 12"
• Plate Bending Press Anvil only
This equipment is easy to use and reduces the time in the operating room. Our long-lasting and rust-free instruments are ideal to be a part of your amazing surgical kit.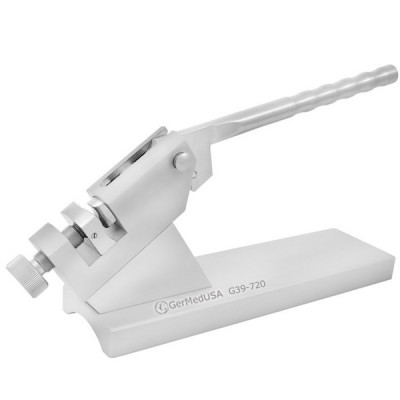 Plate bending press is utilized for twisting and bending the plates in surgical procedures. It is cr ...
Multiple buying options, see details to choose according to your needs.