Sesamoidectomy Bone Holding Clamp
Showing 1 to 1 of total 1 results
Sesamoidectomy Bone Holding Clamp is designed for bone holding during sesamoidectomy. This clamp has a mild curvature and is used to detach the sesamoid bone from the toe base.
These bone holding clamps have the following features:
• Overall length 6 ½"
• Slightly curved tips
• Finger-ring handles
Our broad range of surgical instruments is manufactured from premium-grade German surgical stainless material. So, all our instruments are reusable after sterilization.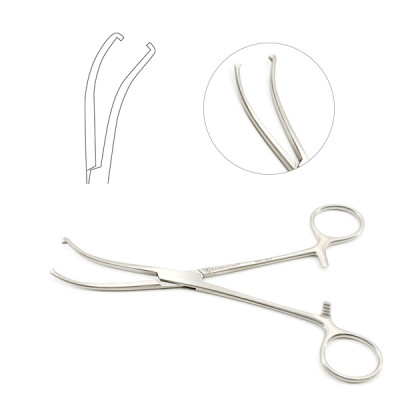 Sesamoidectomy clamp is used for Sesamoidectomy surgical procedures. The instrument effectively remo ...