All instruments are for Human Surgical use only, if looking for Veterinary Instruments, please visit
GerVetUSA.com
, for Human Dental Instruments please visit
GerDentUSA.com
. (
Dismiss
)
Get Discount
on Your Next Order
Showing 1 to 1 of total 1 results
Spinal Fusion Chisel is designed for spinal fusion surgeries. These orthopedic chisels have the following features:
• Overall length 9 ½"
• Straight Pattern
• 6mm tip diameter
• German forged
These instruments are crafted from German surgical stainless material. So, all our instruments are reused after sterilization.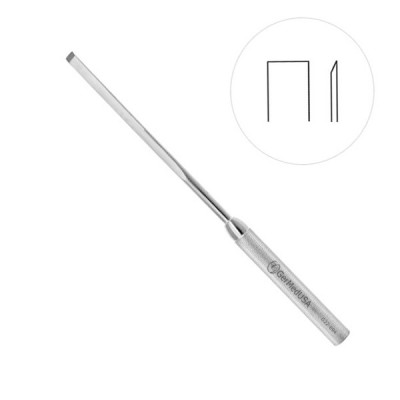 The Spinal Fusion chisel is used in spine fusion therapy. The non-slip handle and ergonomic designs ...