All instruments are for Human Surgical use only, if looking for Veterinary Instruments, please visit
GerVetUSA.com
, for Human Dental Instruments please visit
GerDentUSA.com
. (
Dismiss
)
Get Discount
on Your Next Order
Showing 1 to 1 of total 1 results
Stille Gouge is designed to carve or scoop dead or cancellous bony tissues, especially for taking biopsy samples and bone grafting procedures. These instruments have:
• Sharp cutting edges for smooth action
• Long pattern for deep access
• Ergonomic Handle For superior Control
All our orthopedic gouges are manufactured from German-grade stainless steel with mirror finishing.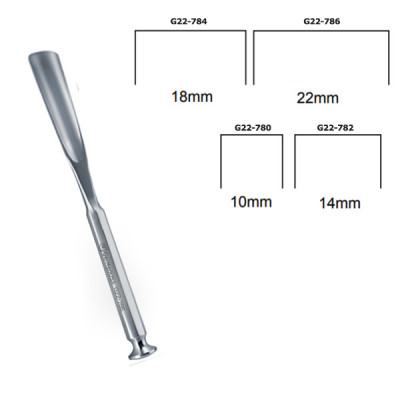 Stille Gouge Straight is a highly versatile surgical instrument and well-suited for use in neurosurg ...
Multiple buying options, see details to choose according to your needs.