All instruments are for Human Surgical use only, if looking for Veterinary Instruments, please visit
GerVetUSA.com
, for Human Dental Instruments please visit
GerDentUSA.com
. (
Dismiss
)
Get Discount
on Your Next Order
Showing 1 to 1 of total 1 results
Universal Drill Guide is designed in combination with taps and drills to place accurate holes for the bone screws placement. It also helps to protect soft tissues during the fixation of internal fractures.
These orthopedic tools have the following features:
• Cortex Screw
• Adjustable
• Multiple sizes
• German Forged
These orthopedic tools are designed in different patterns so that you can get the best one of your choice.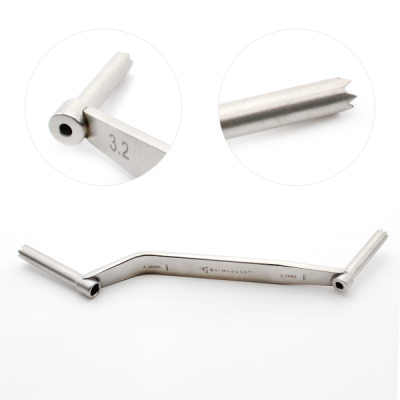 Universal Drill Guide uses suction pads to hang on to the bone surface. It is a basic but incredibly ...
Multiple buying options, see details to choose according to your needs.