Vickers Manual K-Wire Driver
Showing 1 to 1 of total 1 results
The Vickers Manual K-Wire Driver is used to drive K-wires that help stabilize the bone fragments during orthopedic surgery.
These orthopedic tools have the following significant features:
• Overall length 5 1/2"
• Single-Action Mechanism
• German Forged
• Reusable
These lightweight instruments are also suitable for the stabilization of fracture sites. This manual driver is a reusable and long-lasting surgical instrument.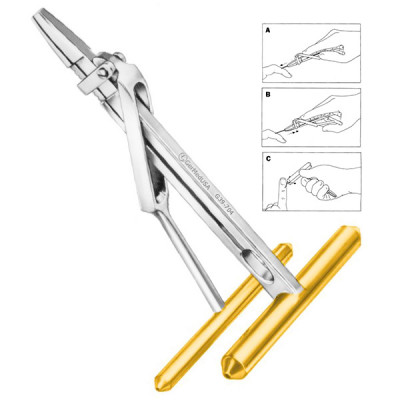 Vickers manual k-wire driver is designed for assisting the medical practitioner in easily handling t ...