All instruments are for Human Surgical use only, if looking for Veterinary Instruments, please visit
GerVetUSA.com
, for Human Dental Instruments please visit
GerDentUSA.com
. (
Dismiss
)
Get Discount
on Your Next Order
Showing 1 to 1 of total 1 results
Wire And Pin Bender is cylindrical tubes with a hole on both rounded ends. These holes slip over the wires/pins to make them bend to fit in fracture-site.
This bender is:
• Lightweight
• Robust
• Rustproof
This orthopedic bender is a double-ended instrument available in different sizes of holes to accept different sizes of wires/pins up to 3.2mm.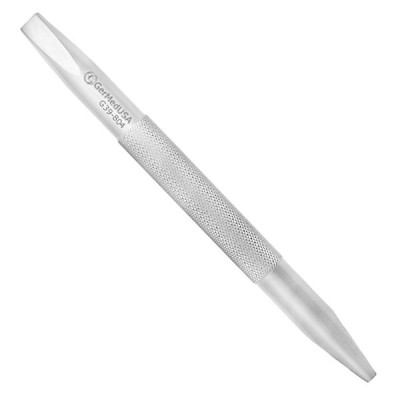 Wire and pin bender 6" comes with a cylindrical steel tube and round end. It features a round hole o ...