All instruments are for Human Surgical use only, if looking for Veterinary Instruments, please visit
GerVetUSA.com
, for Human Dental Instruments please visit
GerDentUSA.com
. (
Dismiss
)
Get Discount
on Your Next Order
Showing 1 to 1 of total 1 results
The Adson Suction Tube is an amazing surgical instrument used to remove excess blood and other fluids from the surgical site. The features include a grip handle for better control along with a finger cut-off valve that aids suction control. This mechanism provides a place where a finger can rest. A variety of Adson Suction Tubes is used in neurosurgery according to the surgeon's preferences. It is lightweight, reliable, and rustproof. This reusable tool can be used if sterilized properly. It is made of medical-grade German stainless steel. The body of the tool is lightweight, reliable, and rustproof. Experts suggest that tools must be cleaned within 10 minutes after surgery and sterilized before the next use. Thus, GerMedUSA offers Adson Suction Tube with many variations. Our tools are unbendable and can perform several surgeries for years if cared properly.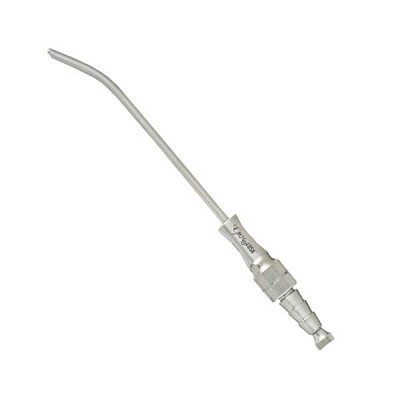 Adson Suction Tube consists of a finger cut-off valve to assist the finger while taking measurements ...
Multiple buying options, see details to choose according to your needs.