Lamina Retractor
Showing 1 to 1 of total 1 results
Surgical Lamina Retractor is used for distraction in small or tight joint spaces such as talonavicular and subtalar joints.
These Lamina Retractors have the following features:
• Thin closed Profile
• Locking mechanism
• Concave Blades
The locking mechanism of the tool reduces the physicians' fatigue, and ergonomic design keeps better control.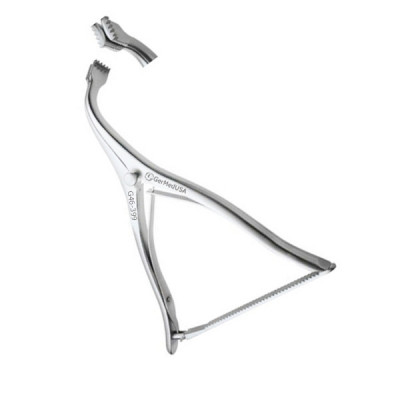 Lamina Retractor 11" Leverage Shaped Concave Blades Adult Size is used in a variety of laminectomies ...