Maltz Rasp
Showing 1 to 1 of total 1 results
Maltz Rasp is used for nasal reconstructive operations to contour bones. Based on the surgical choice, the rasp is available in backward or forward cut serrations.
These surgical rasps come up with the following features:
• Overall length 8 ¼"
• Double-Ended Pattern
• Forward/Backward Cutting Edge
The German forged surgical stainless material is used to manufacture our surgical instruments.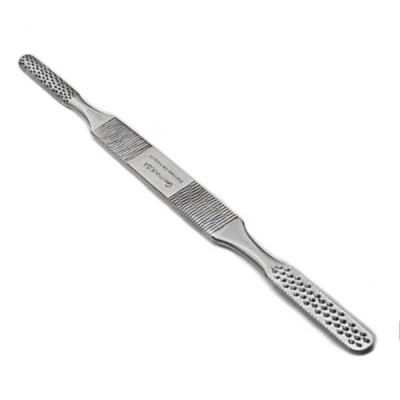 Maltz Rasp is used in reconstructive surgical procedures. The ergonomic details of the instrument ma ...