Tungsten Carbide Rasp
Showing 1 to 2 of total 2 results
Tungsten Carbide Rasp is designed for precise bone contouring during orthopedic surgeries. These instruments have the following features:
• Tungsten Carbide handle
• Serrated Blade
• Delicate design
• Overall length 8 ½"
The feature of the tungsten carbide handle adds more durability to the instruments.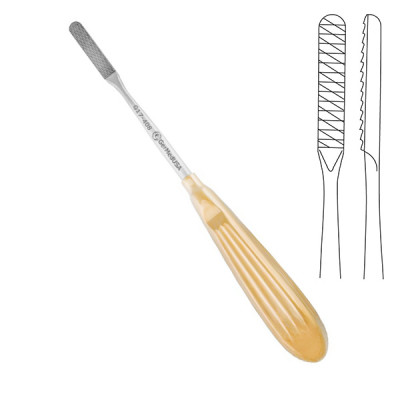 Rasps assist in filing and smoothing the nasal bone during a surgical procedure. The instrument is m ...
Multiple SKUs Available
Rasp Coarse Grit is used in nasal surgical procedures. The instrument is manufactured from Tungsten ...
Multiple SKUs Available