All instruments are for Human Surgical use only, if looking for Veterinary Instruments, please visit
GerVetUSA.com
, for Human Dental Instruments please visit
GerDentUSA.com
. (
Dismiss
)
Get Discount
on Your Next Order
Showing 1 to 1 of total 1 results
Polokoff Rasp is suitable for use in neurosurgical or orthopedic surgical operations involving bone contouring and reshaping. The Rasp is available in two sizes and is double-ended, making it ideal for many patient situations. These sizes are:
• Available in 7"
• Available in 8"
Both sizes are perfect for a wide range of patient cases. These German forged instruments are robust, sturdy, and sharp.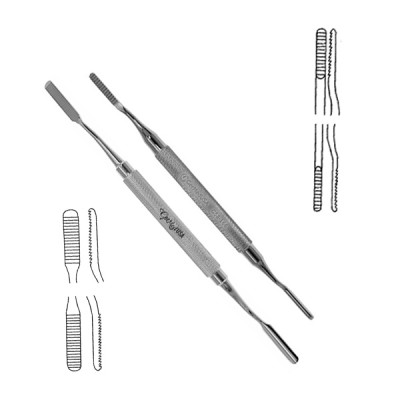 Polokoff Rasps are used to hollow bones for bone grafting, implant, and other orthopedic surgical pr ...
Multiple buying options, see details to choose according to your needs.