Rasp
Showing 1 to 1 of total 1 results
A Rasp is crafted to assist in bone and other hard tissue structure contouring. This single-handed rasp has the following features:
• Overall length 17"
• Double-handed pattern
• Black Plastic Handle
• Cross Serrated Tip 9"
The German forged metal keeps it lightweight and rustproof. Moreover, low maintenance is required due to having high tensile strength and resistance against corrosion.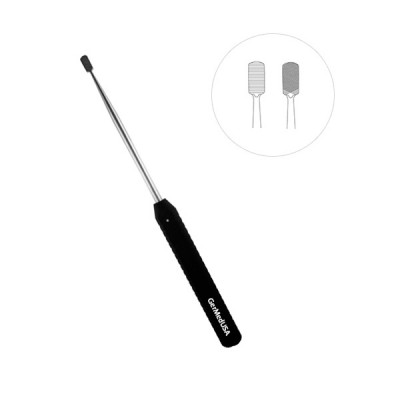 The Rasp Large Handle instrument assists in rasping deeper bones. The plastic handle of the instrume ...