All instruments are for Human Surgical use only, if looking for Veterinary Instruments, please visit
GerVetUSA.com
, for Human Dental Instruments please visit
GerDentUSA.com
. (
Dismiss
)
Get Discount
on Your Next Order
Showing 1 to 1 of total 1 results
Halle Curette is commonly designed to gouge out abnormal growth of bones and hard tissues. These instruments are also helpful in debulking procedures.
Our surgical curettes have the following features:
• Short working edge navigate the narrow site
• Multiple spoon sizes to suit multiple application
• Ergonomic handle for superior control
These instruments are manufactured from premium grade stainless material to assure the finest quality instruments in your orthopedic surgical kits.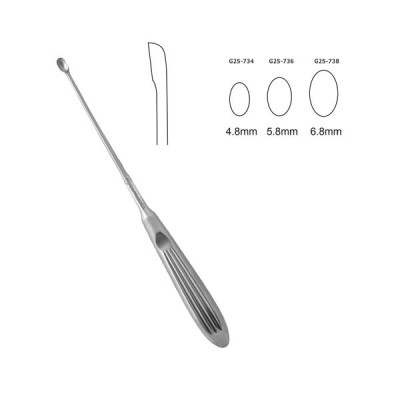 Halle Curette surgery instrument is made to scrape the harder tissues in orthopedic surgical procedu ...
Multiple buying options, see details to choose according to your needs.