All instruments are for Human Surgical use only, if looking for Veterinary Instruments, please visit
GerVetUSA.com
, for Human Dental Instruments please visit
GerDentUSA.com
. (
Dismiss
)
Get Discount
on Your Next Order
Showing 1 to 1 of total 1 results
Kraemer Bayonet Ring Curette is designed to cut or scrap excess bony tissues or abnormal growth during orthopedic surgical procedures.
These surgical curettes have the following features:
• Overall length 10"
• Straight Pattern
• Ring-shaped tip
• Slender handle
Our surgical instruments are crafted from premium-grade German surgical stainless material. So, all these instruments are durable and robust.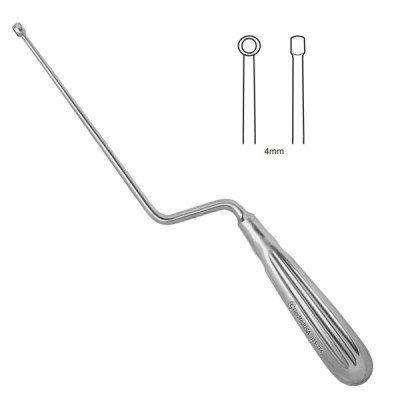 Kraemer Bayonet Ring Curette is versatile surgery equipment utilized in neurosurgical procedures. Th ...
Multiple buying options, see details to choose according to your needs.