Semmes Ring Curette
Showing 1 to 1 of total 1 results
Semmes Ring Curette is used for spinal fusion treatment. This curette contains a ring at the end of the shaft that helps to scrape, either for tissue collecting reasons or simply to control items in the surgical field.
These curettes have the following features:
• Ring-shaped tip
• Ergonomic design
• Slender handle
• German Forged
This instrument is available as either straight, moderately angled, or fully angled pattern, making it an extremely adaptable tool that can satisfy a wide range of unique patient needs.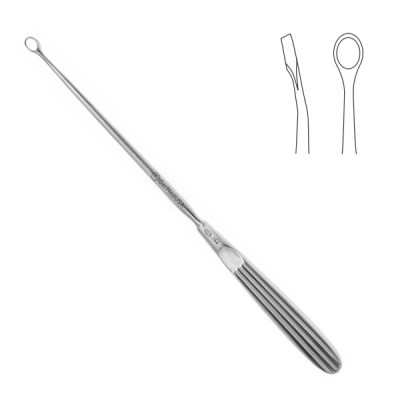 Semmes Ring Curette is made for assisting in spinal fusion treatments. This instrument is available ...
Multiple SKUs Available