All instruments are for Human Surgical use only, if looking for Veterinary Instruments, please visit
GerVetUSA.com
, for Human Dental Instruments please visit
GerDentUSA.com
. (
Dismiss
)
Get Discount
on Your Next Order
Showing 1 to 1 of total 1 results
Volkman Curette is designed to remove fibrous tissues and debris from bones during orthopedic surgeries. These surgical curettes have the following features:
• Oval cutting surface
• Serrated flat handle
• Sharp working edge
The ergonomic design of the instrument offers maximum flexibility during work and ensures improved accuracy and control.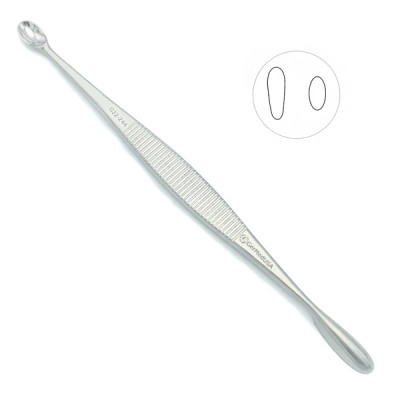 Volkmann Bone Curette is a versatile surgery instrument used to scrape away the hard tissues in orth ...
Multiple buying options, see details to choose according to your needs.