All instruments are for Human Surgical use only, if looking for Veterinary Instruments, please visit
GerVetUSA.com
, for Human Dental Instruments please visit
GerDentUSA.com
. (
Dismiss
)
Get Discount
on Your Next Order
Showing 1 to 1 of total 1 results
Zielke Ring Curette is designed for curettage or debridement of excess or abnormal growth. These instruments are well-suited for nasal cavity pathologies.
Our instruments come with the following features:
• Oval sharp ring
• Plastic Handle
• Slightly Angled Pattern
• German forged
The cup at the end is designed to scrape the suspicious tissue for sampling.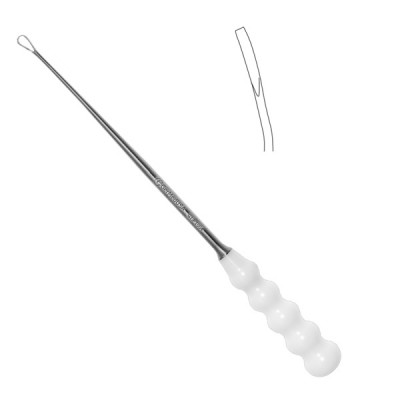 Zielke Ring Curette is used in orthopedic surgical procedures. This instrument is available in many ...
Multiple buying options, see details to choose according to your needs.