Ikuta Bone Clamp
Showing 1 to 2 of total 2 results
The Ikuta bone clamp is designed for bone clamping and stabilization. These forceps have four prongs per jaw which provide eight stabilization points and thus optimum hold.
Our surgical forceps have the following features:
• Straight/Angled Profile
• Few mm space between tines
• Ratchet Lock Mechanism
• Superior Quality Metal
The jaw gap determines the maximum screw or pin diameter which can be added.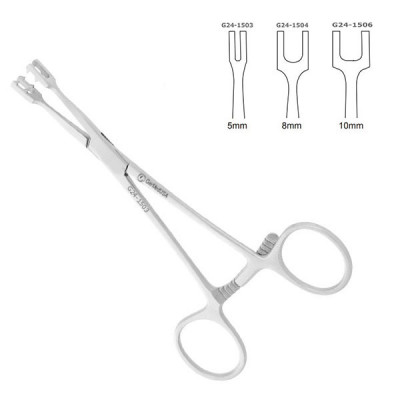 The Ikuta bone clamp allows the passage of wires or screws at the point of maximum pressure. The tip ...
Multiple SKUs Available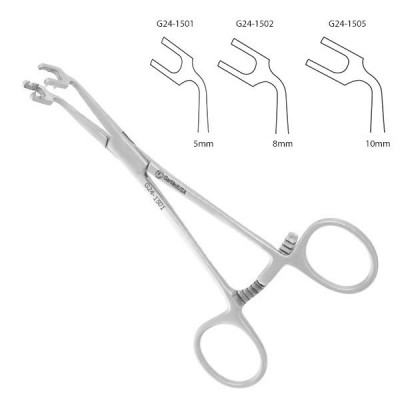 The angled Ikuta bone clamp is used to stabilize and grasp bone fragments during orthopedic surgical ...
Multiple SKUs Available