All instruments are for Human Surgical use only, if looking for Veterinary Instruments, please visit
GerVetUSA.com
, for Human Dental Instruments please visit
GerDentUSA.com
. (
Dismiss
)
Get Discount
on Your Next Order
Showing 1 to 2 of total 2 results
Bone Fragment clamp is designed with quick tightening and low release profile to get better holding of Medial Malleolus during orthopedic surgeries.
These surgical bones have the following features:
• Curved ball tips
• Multiple outer tip diameter
• Superior quality material
These instruments come up with varying sizes of configurations to help surgeons in multiple cases.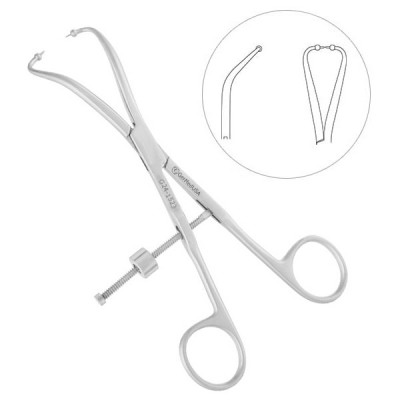 Bone Fragment Clamp is used to maintain the bone fragments reduction while they are being fixed. Our ...
Multiple buying options, see details to choose according to your needs.