All instruments are for Human Surgical use only, if looking for Veterinary Instruments, please visit
GerVetUSA.com
, for Human Dental Instruments please visit
GerDentUSA.com
. (
Dismiss
)
Get Discount
on Your Next Order
Showing 1 to 1 of total 1 results
Walton Clamp is designed to use for the manipulation of cartilage. It helps the surgeons in repairing the torn cartilage, such as meniscal repairs. Have a look at the following features:
• Finger ring handles
• Toothed Jaws
• Multiple Pattern
• Overall length 8"
GerMedUSA Inc. offers a broad range of surgical instruments with multiple variations. All these instruments are perfect for long-term duration.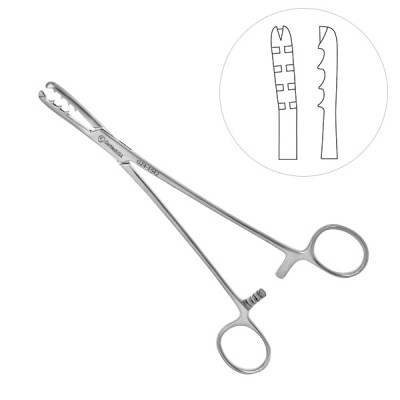 Walton Cartilage Clamp is used in orthopedic surgical procedures that require cartilage manipulation ...
Multiple buying options, see details to choose according to your needs.