All instruments are for Human Surgical use only, if looking for Veterinary Instruments, please visit
GerVetUSA.com
, for Human Dental Instruments please visit
GerDentUSA.com
. (
Dismiss
)
Get Discount
on Your Next Order
Showing 1 to 1 of total 1 results
Freeman Facelift Retractor is designed for face lifting procedures during plastic surgeries and breast reconstruction. These surgical retractors have the following features:
• Straight/curved Pattern
• Thumb Ring handle
• 4 offset prong
• Superior Quality Handle
The body of the surgical instrument is made of 100% medical-grade German stainless steel. It is lightweight, reusable, and rust-free.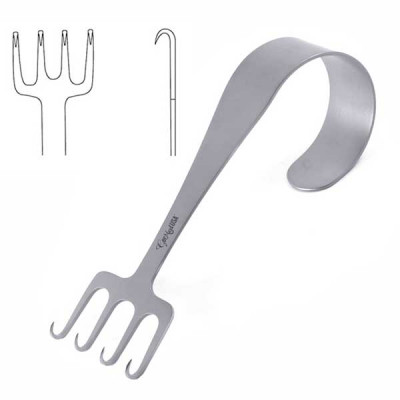 Freeman face lift retractors are broadly used in plastic surgeries and other surgical procedures. It ...
Multiple buying options, see details to choose according to your needs.