All instruments are for Human Surgical use only, if looking for Veterinary Instruments, please visit
GerVetUSA.com
, for Human Dental Instruments please visit
GerDentUSA.com
. (
Dismiss
)
Get Discount
on Your Next Order
Showing 1 to 1 of total 1 results
The Kolbel Glenoid Retractor is used for retracting tissue during shoulder surgery. It is specially designed with pivoting blades that can move freely and an ergonomic handle that provides a firm grip to the users.
These surgical retractors have the following features:
• Sharp Prongs
• Multiple sizes
• Premium Grade
• Reusable
This handheld equipment is ideal for large or overweight patients. The body of the tool is made of 100% medical-grade German stainless material.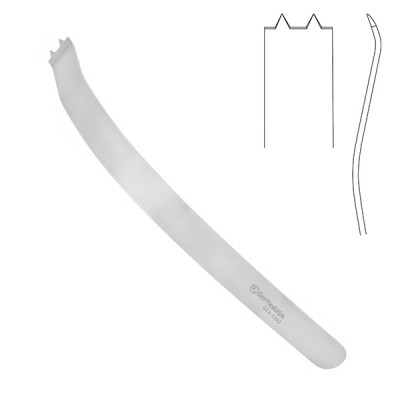 Kolbel Glenoid Retractors are boasts a self-retaining mechanism, and it is commonly used in minimall ...
Multiple buying options, see details to choose according to your needs.