All instruments are for Human Surgical use only, if looking for Veterinary Instruments, please visit
GerVetUSA.com
, for Human Dental Instruments please visit
GerDentUSA.com
. (
Dismiss
)
Get Discount
on Your Next Order
Showing 1 to 1 of total 1 results
The Smillie Retract is used to pull back, protect, and retract the soft tissues adjacent to knee joints. Thus, it helps in getting better access during internal fixation and bone reduction surgeries.
These surgical retractors have the following features:
• T-shaped handle for superior Control
• Angled Blades for Precise Retraction
• Different dimensions of blades for suiting surgical needs
All our surgical instruments are manufactured with German forged stainless material that confers your surgical team's durability and quality standards.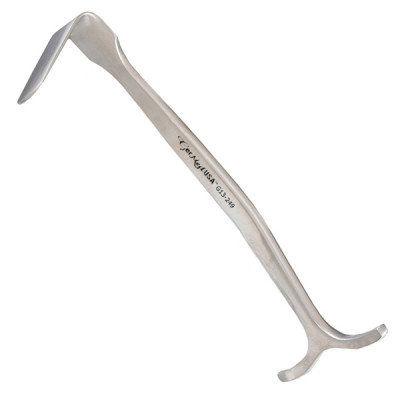 Smillie retractor T handle is made for retracting the soft tissues in knee surgery procedures. This ...
Multiple buying options, see details to choose according to your needs.