Ollier Retractor
Showing 1 to 1 of total 1 results
The Ollier Retractor design consists of four curved and blunt prongs along with a palm fit handle. That's why it's easy for surgeons or orthopedists to retract the thick tissues.
Our orthopedic retractors are:
• Blunt 4 prongs
• Curved Pattern
• Easy Grip handle
GerMedUSA Inc. provides extensive benefits with the ability to manufacture Premium-Grade surgical instruments consistently.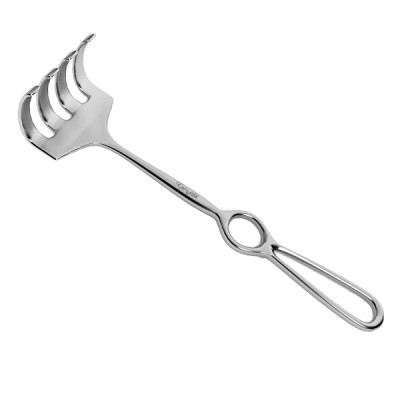 Ollier retractor is made for retracting the heavier and thicker tissues in orthopedic surgeries. It ...
Multiple SKUs Available