All instruments are for Human Surgical use only, if looking for Veterinary Instruments, please visit
GerVetUSA.com
, for Human Dental Instruments please visit
GerDentUSA.com
. (
Dismiss
)
Get Discount
on Your Next Order
Showing 1 to 1 of total 1 results
The Tylor Spinal Retractor is designed for the retraction of the spine tissues during orthopedic and neurological procedures. The hook-shaped single working end is curved that helps to grasp the organs, tissue, skin, and nerves at the spine.
These surgical retractors have the following features:
• Blunt & Pointed ends
• Different blade dimensions
• Superior quality Material
• Multiple sizes
An L-shaped handle is resistant and comfortable to provide optimal control.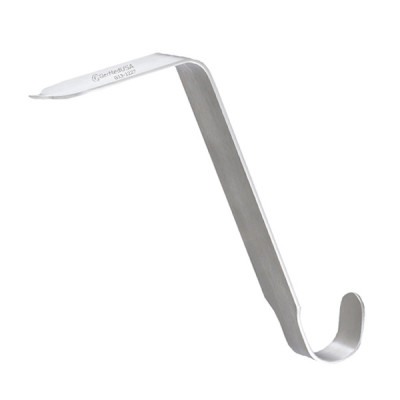 Taylor spinal retractor is used in several neurosurgical and spine surgical retractions. This instru ...
Multiple buying options, see details to choose according to your needs.