All instruments are for Human Surgical use only, if looking for Veterinary Instruments, please visit
GerVetUSA.com
, for Human Dental Instruments please visit
GerDentUSA.com
. (
Dismiss
)
Get Discount
on Your Next Order
Showing 1 to 1 of total 1 results
The Wullstein Weitlaner Retractor is used for ENT or ontological surgical procedures. The features include three prongs on both ends to facilitate two-sided exposure of the soft tissues.
We offer the following patterns:
• 5 1/4" Sharp 3x3
• 6" Blunt 3x3
• 6" Sharp 3x3
The downward angle is specially manufactured to minimize physician fatigue and trauma.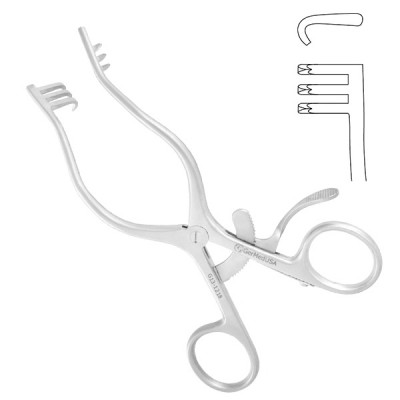 Wullstein Weitlaner retractors are ideally manufactured to hold open small incisions and wounds in s ...
Multiple buying options, see details to choose according to your needs.