Alm Retractor
Showing 1 to 1 of total 1 results
The ALM Retractor is designed for holding back tissues and organs in small areas of the body in general surgical procedures.
These Alm Self-Retaining retractors have the following features:
• Self-Locking mechanism
• 4 Prongs on each side
• A screw to open and lock the arms
• Multiple sizes
GerMedUSA Inc. offers an extensive range of orthopedic retractors with multiple features and variations. We also offer customization of these instruments to meet your surgical need.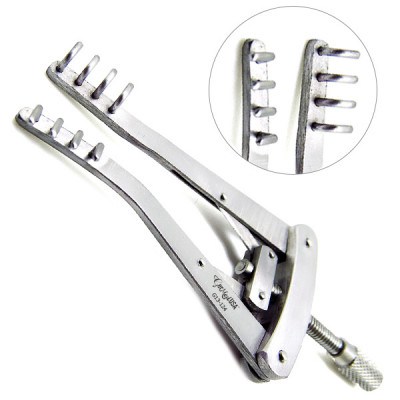 Alm Retractor is used in several surgical procedures for retracting the tissues. Besides, it feature ...
Multiple SKUs Available