Graft Cutter
Showing 1 to 1 of total 1 results
The Bone Graft Cutter is used for the precise cutting of bone grafts. It allows users to cause less trauma to the nearby bones.
These surgical cutters have the following features:
• Adjustable diameter
• Spring-action mechanism
• Overall length 8 ½"
These orthopedic cutters play a vital role in bone replacement surgical procedures.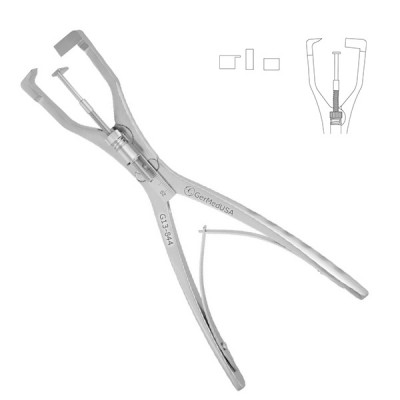 A Graft Cutter is made for cutting the thin layers of tissues in transplant procedures. This instrum ...
Multiple SKUs Available