All instruments are for Human Surgical use only, if looking for Veterinary Instruments, please visit
GerVetUSA.com
, for Human Dental Instruments please visit
GerDentUSA.com
. (
Dismiss
)
Get Discount
on Your Next Order
Showing 1 to 1 of total 1 results
The Jansen Mastoid Retractor is a self-retaining instrument used for retraction during mastoid surgery. It allows the surgeon to get better access to the mastoid bone behind the ear.
These surgical retractors have the following patterns:
• Sharp Pattern
• Blunt Pattern
The ring handle includes a ratchet to control the blade expansion. The ratchet mechanism locks the blades in place for easy exposure of the wound.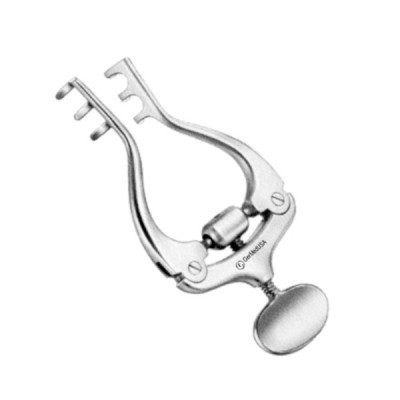 The Jansen Retractor is a special instrument used for retraction purposes in mastoidectomy, thyrotom ...
Multiple buying options, see details to choose according to your needs.