Kolbel Retractor Blades
Showing 1 to 1 of total 1 results
The Koelbel Retractor Blades are surgical blades that come with Kolebal Retractors. These blades are helpful for larger patients in getting better access to the glenoid.
These blades have the following features:
• Longer articulation arms
• Blunt Blade Pattern
• Different Blade dimensions
These blades are available in different sizes to fit in different sizes of Kolebal Retractors.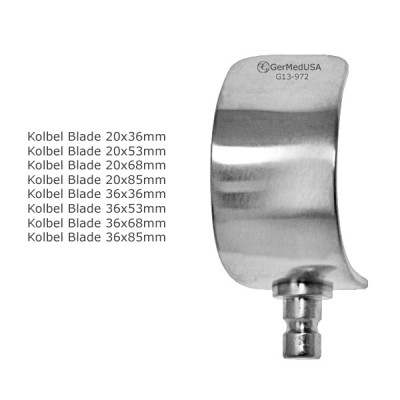 Kolbel Blades are used with the kolbel self-retaining retractor system, and it provides gentle uplif ...
Multiple SKUs Available