All instruments are for Human Surgical use only, if looking for Veterinary Instruments, please visit
GerVetUSA.com
, for Human Dental Instruments please visit
GerDentUSA.com
. (
Dismiss
)
Get Discount
on Your Next Order
Showing 1 to 1 of total 1 results
Saxena Style Retractor is designed to work as a lamina spreader and is widely used during laminectomy procedures.
These instruments have the following features:
• Serrated End
• Calibrated Ratchet Lock
• Saxena-style Pattern
They are ideal for getting access to the bone and allowing the surgeon to perform smooth surgery. The ratchet lock technology provides a non-slippery grip that generally reduces errors.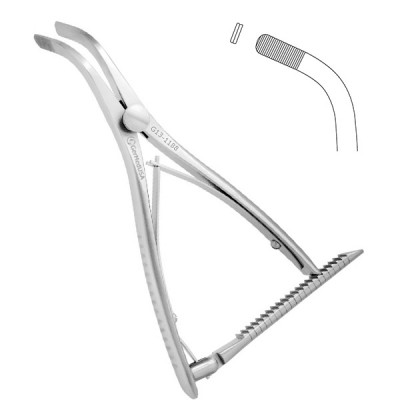 Saxena Style Retractor assists like lamina spreader and is often used in laminectomy procedures. It ...
Multiple buying options, see details to choose according to your needs.